Dyches Boddiford Presents
the 26th annual advanced strategies conference
with Tax-Attorney, John Hyre
February 1 & 2, 2020 – Atlanta, GA
This class has consistently SOLD OUT in the past –Secure your seat today for 2020!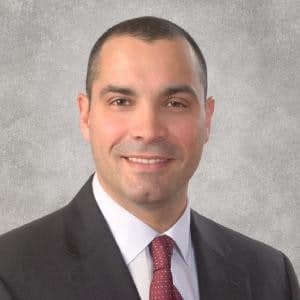 This year we welcome back John Hyre, tax attorney and real estate investor out of Columbus, Ohio. Over 95% of his clients are real estate investors and he saves them millions annually. Prior to venturing out on his own, John worked for two of the Big Five accounting firms and for several Fortune 500 companies. John's firm, Real Estate Tax Law LLC and IRA Lawyer LLC, provides planning advice and audit representation to real estate investors in all 50 states. The audit defense portion of his practice makes his presentation practically insightful.
Each year we begin the conference with a detailed overview of the economic and political issues that will affect your investments and business transactions. This will include, but is not limited to:
Washington Update of changes, opportunities and traps in the tax law.

Pivoting Efficiently in a Changing Market– How to handle a down market

Estate Planning Techniques for Real Estate 

Estate Discounts

Whole Life Insurance

Net Present Value of Using a C. Corp Under Today's New 21% Tax Structure

Inherited IRA's New Law

Endgame Strategies– What do you do if you are ready to retire or do less?

Latest Trends in IRA Audits & Tax Court Inner Workings (closed session)

Penalty & Planning Review

Death of the STRETCH IRA

Charitable Giving from Traditional IRA

Uses of CRTs

How to use HSA with HRA (new)

Opportunity Zones— These were good when first established, but final regulations now make these fantastic!

Rent Control/Local Government Pension Deficits
…and much more is being planned!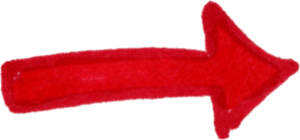 Come see why prior attendees keep coming back to this conference. Each year we pick new topics and enhance prior topics that provide practical solutions to investor situations. This year promises to be better than ever. John Hyre, a tax-attorney in Ohio, will join Dyches Boddiford in some interesting (and profitable) asset protection, financial and tax strategies for real estate investors.
Mark your calendar for these dates and sign up immediately for this year's conference. You won't be disappointed.
Note: Investors from across the country continually attend this annual event. Don't miss this excellent networking opportunity! Meet other investors like you and learn from their experience and insights.
You are now a Target!
When you own very little, you are not a target. But once you begin to build assets, there will always be someone, somewhere, at some time, who believes he has a right to your assets. The assets that you worked long and hard for. Even the taxman wants more when we earn more. You will gain insights on methods others can use to separate you from your hard earned dollars and assets, then how to legally protect yourself.
Should you attend?
This Conference can be beneficial for any level of real estate investor, but more importantly for those who have experience with investments. The information provided during this weekend would cost you several thousand dollars elsewhere. How do we know? Because these experts are regularly paid thousands in private consultations for the same information. But you can attend for a fraction because we want to give every investor the chance to attend this event and benefit from it. I intentionally do not want the cost of this information to hinder anyone from attending.
You'll gain valuable information that will enable you to protect your income, assets and even acquire new investment strategies for the next pivotal year. And remember, this information can help in planning for your parents as well as other family members. Don't wait until it's too late!
Techniques covered in this event are the same as those covered in the $2,500 to $10,000 seminars attended by real estate professionals, doctors and lawyers. Once each year, they are available to you at a more reasonable investment when I present this Conference. You can pay now or pay a lot more later in private consultation with any of the experts at this event. Why not make the right choice and invest now to be prepared in the coming years?
"EXCELLENT!"
"The most valuable things about this class is not only learning what's new and understanding the techniques, but also developing smart strategies to maximize income and build wealth. Excellent!"
Marlene Green, Jersey City, NJ
After you attend the Advanced Strategies Conference, you'll understand why so many re-attend this event. Each year you will be armed with new, advanced strategies that will enable you to protect your assets from Uncle Sam and others seeking deep pockets and you'll learn new strategies to leverage your current investment business.
TIME IS OF THE ESSENCE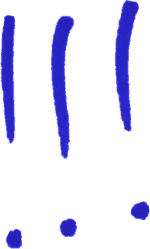 This event has sold out consistently in the past. Space IS limited. Dyches has been hosting this event for the past 26 years… Sign up today and learn why attendees return year after year!
Don't miss this event. Call Kay today at (404) 492-6009 to reserve your seat.
Hotel Information
Hilton Garden Inn Atlanta Airport/Millenium Center
2301 Sullivan Road College Park, Georgia 30337
Phone: (404) 766-0303
Conference Details
Conference begins at 9:00 AM and ends at 5:00 PM each day.
Registration begins 8:30 AM on Saturday.
Pre-registration ends 1-27-2020.
Sleeping Room Rates
A block of rooms have been reserved for Jan. 31 – Feb.1, 2020. The special room rate of $101.00, which includes overnight parking, will be available until Jan. 17th or until the group block is sold-out, whichever comes first. 
Note: The special sleeping room rate is good for up to two days before to two days after the event (Jan. 29 – Feb. 4) for those who come in early or leave later. 
Use code "Boddiford Group- ADVANCED".
(If unable to get this rate before the cutoff date, contact Sales at 404-766-0303).
Three Ways To Register Today