2019 Event Pre-Registration
Tuesdays 8pm | March 26th, April 2nd, & April 9th
Join Tax Attorney John Hyre and Real Estate Investor Entrepreneur Dorsie Boddiford Kuni as they present a 3-session webinar covering all you need to know about the Solo 401k. Starting with the basics and quickly progressing to advanced strategies, you won't be able to find this information anywhere else. Generous Q & A time will allow listeners the opportunity to get their questions answered from the pros, and sessions will be recorded so that you can follow on your own schedule.
Learn More...
April 6th & 7th, 2019 – Atlanta, GA
Dyches Boddiford and Robert Witcher, Atty. teach how to lend your own private money to other real estate investors.  This course is for players only and not for brokers. You must have your own money or control someone else's money that you will be lending. We will cover how to find borrowers, lending through brokers, evaluating the collateral, usury, Truth-in-Lending, title work, Closing Protection Letters, title insurance, hazard insurance, lender favored note & mortgage (this is some of the best paperwork out there), handling collections, foreclosures, reinstatement's and more! An intense week-end covering the subject from A to Z. This class is not for anyone who does not have access to funds to lend.
Learn More...
August 17th & 18th, 2019 – Atlanta, GA
The casual use of Land Trust has come back to bite several Real Estate Investors simply because they were not educated on their proper use. Don't let that be you.
Should you be using Land Trusts? How about Personal Property Trusts? If so, when and how? Is the Land Trust the be-all and end-all entity for asset protection? When does the Land Trust file an Income Tax Return? Dyches Boddiford will guide you through the legal and tax aspects of Land Trusts and other kinds of trusts what they really do for you and what they will not do.
Learn More...
November 15 – 17, 2019 – Las Vegas
Hosted by Gary Johnston. More information to come.
Learn More...
2020 Event Pre-Registration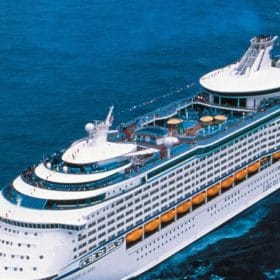 Captains of the Deal Investor Fun Cruise
February 29th through March 8th, 2020 – Fort Lauderdale, FL
Sail away on Royal Caribbean's ADVENTURE OF THE SEAS. We leave port from Fort Lauderdale, Florida and head to the "ABCs": Aruba, Bonaire, and Curacao. Join the Captains –Peter Fortunato, Dyches Boddiford, and Bill Cook – for 4 days of information-packed classes along with "Lido Deck" discussions every evening, in addition to countless hours of networking with Real Estate Investors from across the country.
Learn More...