2020 Event Pre-Registration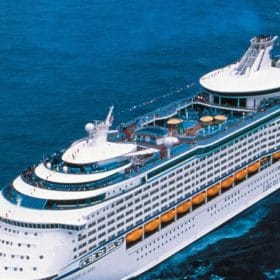 Captains of the Deal Investor Fun Cruise
February 29th through March 8th, 2020 – Fort Lauderdale, FL
Sail away on Royal Caribbean's ADVENTURE OF THE SEAS. We leave port from Fort Lauderdale, Florida and head to the "ABCs": Aruba, Bonaire, and Curacao. Join the Captains –Peter Fortunato, Dyches Boddiford, and Bill Cook – for 4 days of information-packed classes along with "Lido Deck" discussions every evening, in addition to countless hours of networking with Real Estate Investors from across the country.
Learn More...
Wealth Building Using Self-Directed IRAs
March 28 & 29, 2020 – Atlanta, GA
Peter and Dyches join forces in what promises to be a lively conference on self-directed IRA investments. Pete will present case studies and will walk you through, step-by-step, exactly how the transaction would be crafted and the results. He will also suggest scenarios to watch for that can boost your returns significantly.
Dyches will take you through the technical issues in layman terms, as well as sharing some of his own IRA experiences. He and Pete will analyze some actual transactions and show you the different ways they could have been done to gain different advantages or results.
Learn More...
April 18 & 19, 2020 – Atlanta, GA
Dyches Boddiford and Robert Witcher, Atty. teach how to lend your own private money to other real estate investors.  This course is for players only and not for brokers. You must have your own money or control someone else's money that you will be lending. We will cover how to find borrowers, lending through brokers, evaluating the collateral, usury, Truth-in-Lending, title work, Closing Protection Letters, title insurance, hazard insurance, lender favored note & mortgage (this is some of the best paperwork out there), handling collections, foreclosures, reinstatement's and more! An intense week-end covering the subject from A to Z. This class is not for anyone who does not have access to funds to lend. 
Learn More...